Be Inspired
Browse through our great products for the perfect holiday gift or memento to give or cherish.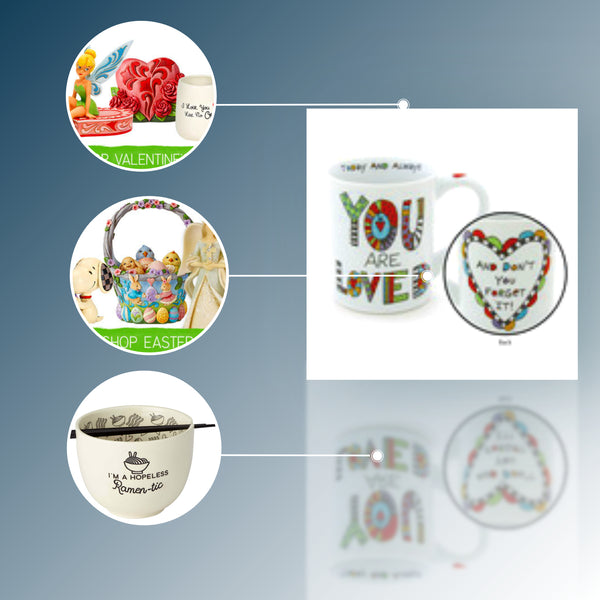 Enesco Gift Shop Collections
Enesco is a global leader in the gift, home décor, and plush industries specializing in designing, manufacturing, marketing, and distributing high-quality contemporary gifts, home accessories, and soft toys for every occasion and recipient.
Buy your next special collection right here!
Shop
NUTTY MONTANAN: Nuts, Popcorn, & Mexican Vanilla
* NATURAL, TASTY, SOURCE OF PROTEIN AND FIBER HEALTHY SNACK – Non-GMO, No Preservatives, No Trans Fat, No Artificial Flavors, Gluten free, Kosher.
* ULTIMATE SNACKING EXPERIENCE – Take one bite and you will be convinced that, in the heart of the Rocky Mountains, our vigilant Montanans use the finest ingredients to produce our exceptional snacking enchantments. #Can'tGetEnough.
* MADE IN MONTANA GIFT – Our superior nibbles are turned out by meticulous Montanans who have pride in their yields - which means you're getting excellent, tasty, and enjoyable treats through our process consistency each and every time you open up one of our munchies to pamper yourself - or give as a gift!
*EASY CLOSE, RESEALABLE PACKAGE – Specially designed packaging sits flat on your pantry shelf, countertop, lap, or other surface to support all your movie watching, backyard munching, traveling, playtime eating, and frenzied feedings.
Shop